Personal support, the key to success
Quickly shedding a few pounds is easy. However, maintaining your target weight can be a lot more difficult. It means you have to permanently change your diet and lifestyle. No one else can do this for you, but we can help you along the way. From the very first introduction, you will receive lots of support from an independent dietician. Your contact person, advisor, sparring partner, and source of information. And most of all: your inspirer and motivator to help you work towards a weight that suits you.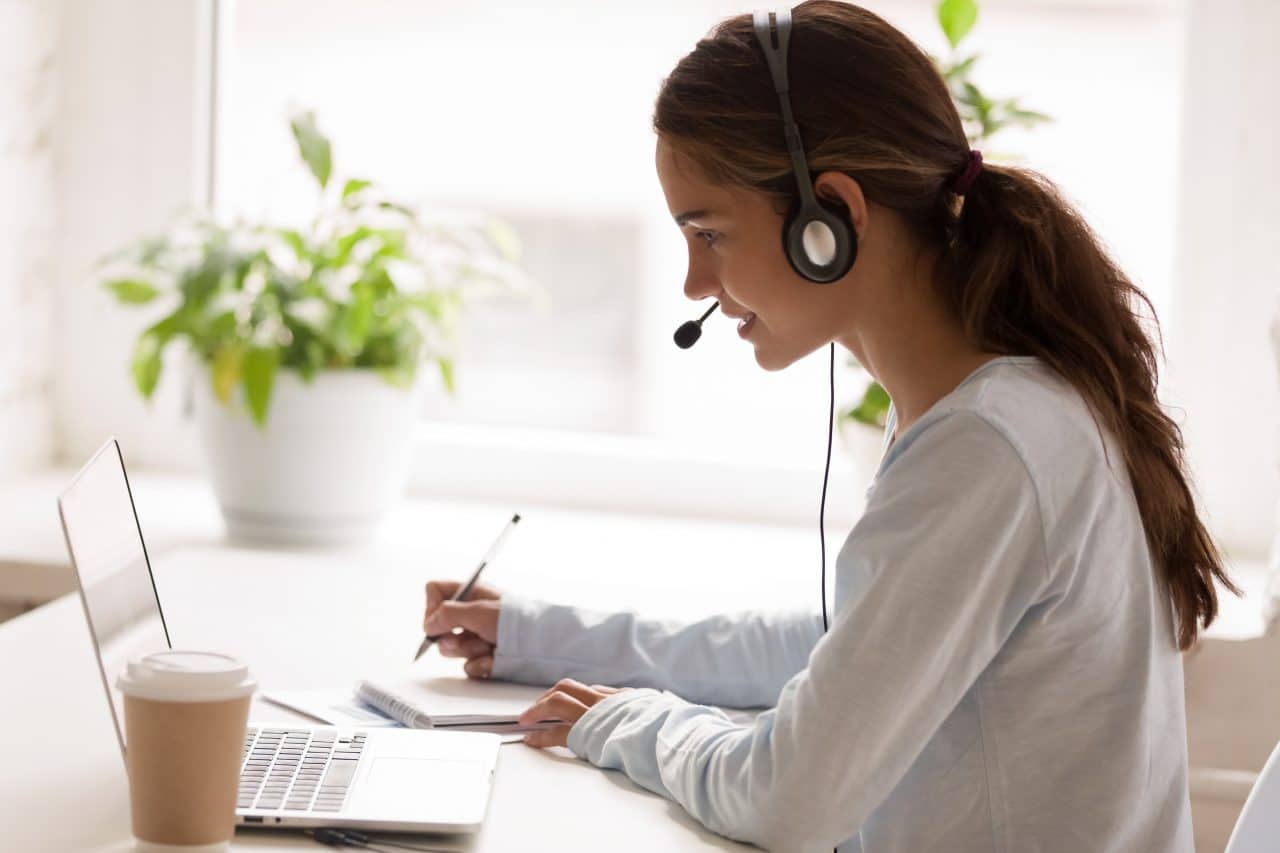 The benefits of a Prodimed dietician
One-to-one
Your dietician is not only your coach, but also your dedicated contact person. They are completely in the know about your personal goals and your progress. There's nobody better to support you.
Easy contact
Questions? Anything to discuss? Need advice or just someone to listen? You can get in touch with your dietician any time and without fuss, via e-mail, telephone or chat.
Limitless and free of charge
We feel personal support is a prerequisite for success. That is why you can always count on your assigned dietician to support you. Free of charge, and as often as you want.
Completely without obligation
The support from your dietician is part of the programme. You are not obliged to do anything, and you can stop whenever you want. You only ever pay for the Prodimed products.
Your first consultation
After you have scheduled your appointment, you will receive a call from the dietician assigned to be your personal mentor. You will get acquainted, discuss your goals, and how you want to achieve these goals. You will receive information about the Prodimed Programme, your login code for MyProdimed, as well as a personal step-by-step plan, including pricing.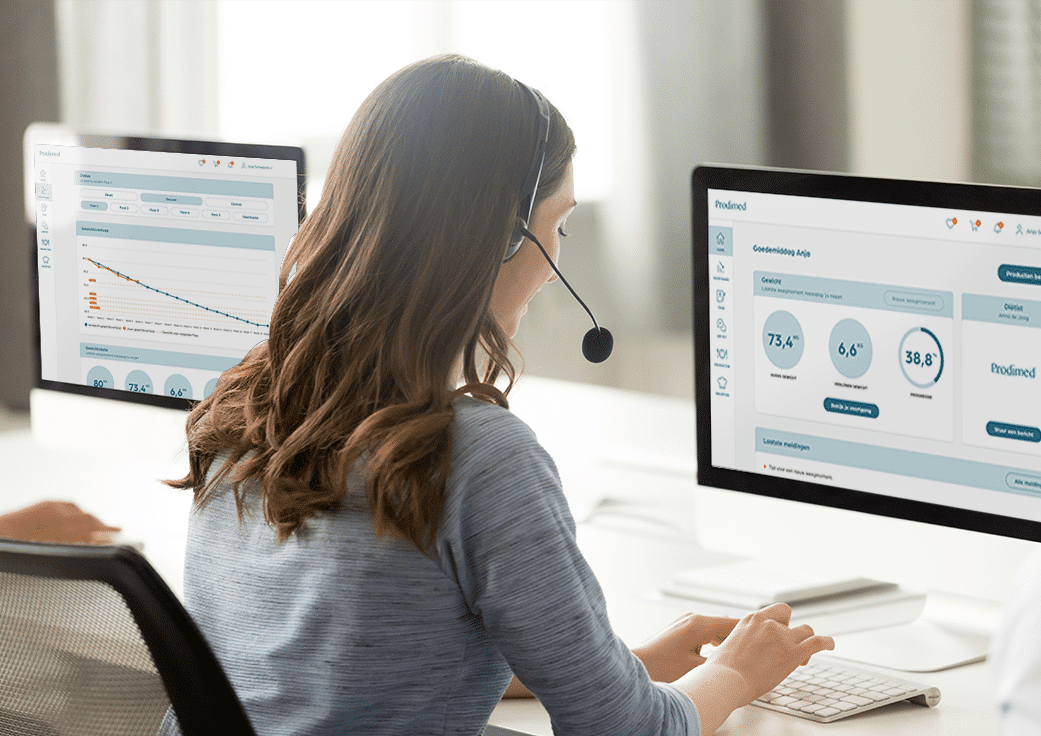 Decide on a starting date
Intensive support
You will come to know your dietician as a knowledgeable and engaged coach. They will register your weight along the way and keep your file up to date. They will provide information and advice, closely monitor your progress, and let you know when it is time to take the next step and phase out your Prodimed diet. Your dietician will give you handy tips and tasty recipes, and motivate you when you might feel disheartened. An unmissable sidekick on your journey to a healthy weight. And even when you have achieved this weight, in the control phase, you can count on the dietician to maintain this weight.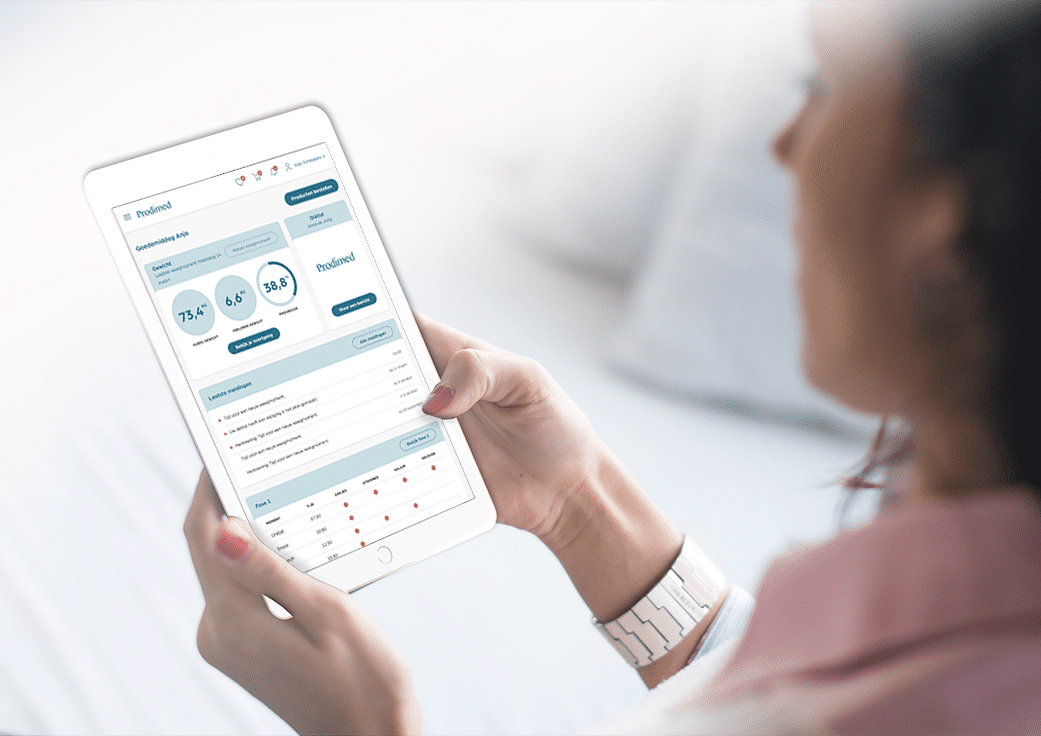 We would be pleased to help you
Are you curious to find out if Prodimed could be great for you?
Would you like to find out more? Are you curious to find out if Prodimed could be great for you too? Book a telephone consultation with one of our dieticians. Free of charge and completely without obligation!
Getting to know your dietician.
Programme information.
Personal and personalised plan.
Access to MyProdimed.
Without obligation and free of charge.