MyProdimed. Simple, insightful, and motivating
The Prodimed Programme is a personalised programme. Created for you, your circumstances, and your goals. View your programme anywhere and anytime on MyProdimed, the website, or with the handy MyProdimed app on your smartphone. This includes your progress, and the phase you are currently in (reset-recover-control).
MyProdimed is also a treasure trove of delicious recipes, tips, and advice. The easy-to-use overview helps you to quickly order your favourite meals, drinks, and snacks. What's more: MyProdimed is your direct line to your personal coach.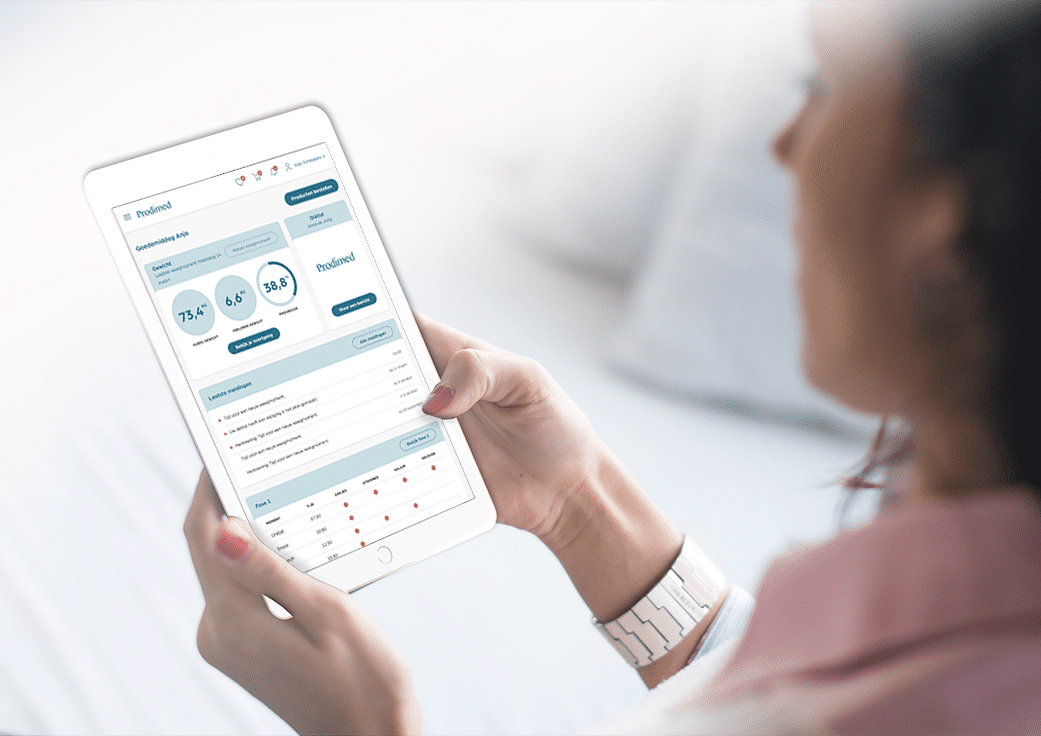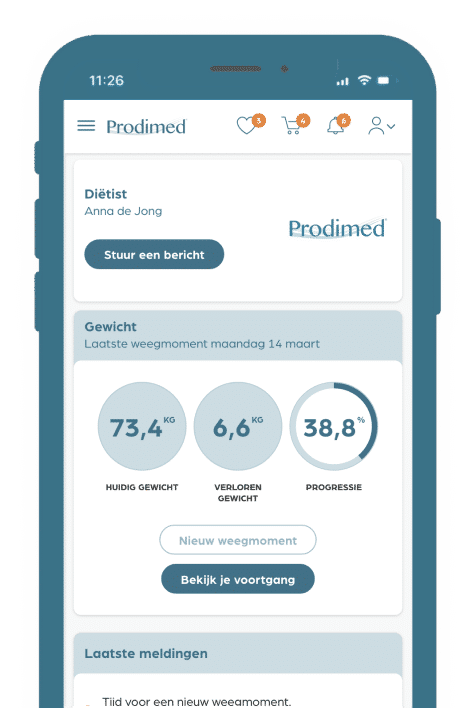 Dietician
Your dietician will send you reminders when it is time to weigh yourself, keep your file up to date, send you tips for preparing your meals, and advise you on what is best to eat or not to eat. You can always call, e-mail, or chat for information, advice, consultation, and some encouragement.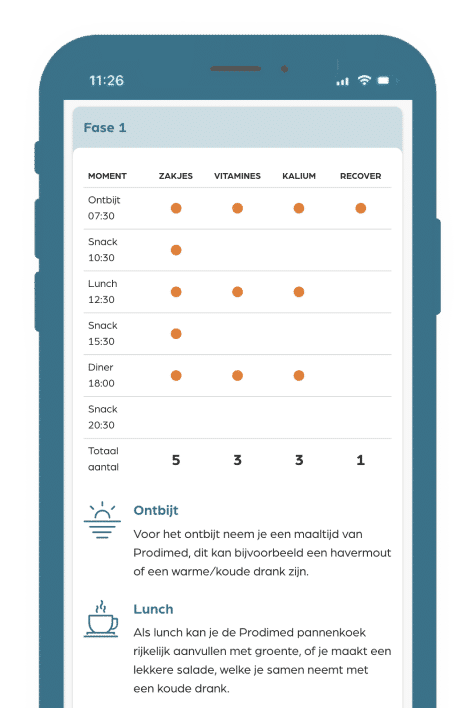 Step-by-step plan
You can view your personal Prodimed Plan anytime and anywhere. It will show you exactly which phase you are in, what you can eat and when, and offer special points for action or attention.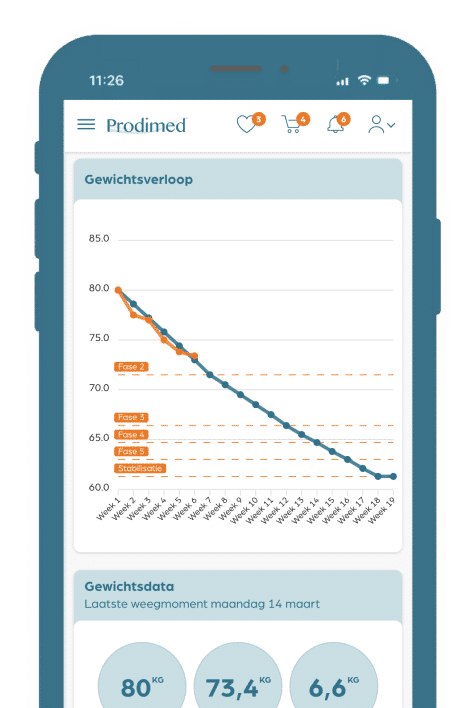 Progress
A clear and simple dashboard shows you your starting weight and target weight, your current weight, and how much weight you have lost. Check whether you are above, below, or on your target curve – at a glance.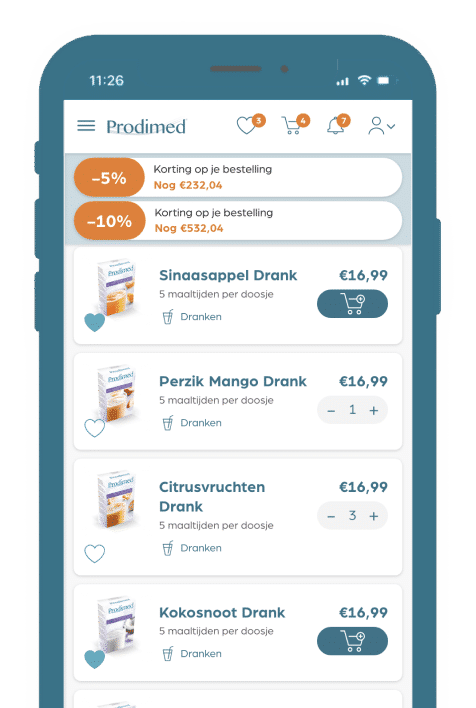 Meals
All you have to do is tick your favourite meals, snacks, and drinks in the easy-to-use product list in MyProdimed. Order today, get it tomorrow. Take a look at our delicious recipes too!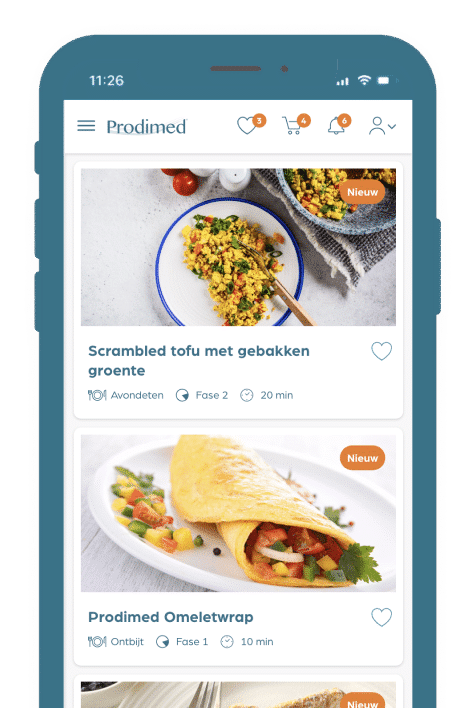 Recipes
MyProdimed is not just for ordering your Prodimed products. There are also recipes that are great in combination with the products, as well as plenty of surprising, tasty recipes that will help you prepare your own healthy meals.
We would be pleased to help you
Sign up and register
MyProdimed means you'll always have your plan at hand and know what to do; it's easy to order your meals, search for delicious recipes and stay in touch with your dietician, whenever is most convenient for you.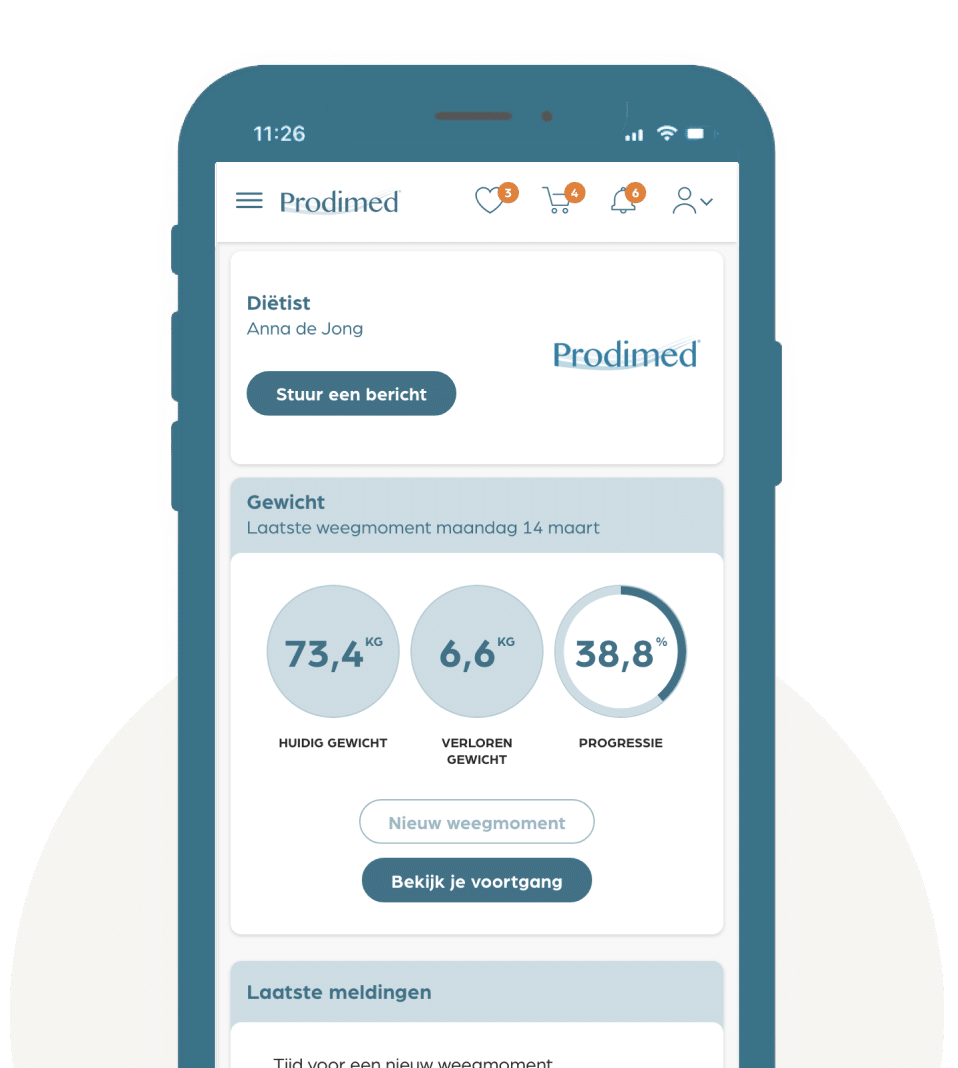 Are you curious to find out if Prodimed could be great for you?
Would you like to find out more? Are you curious to find out if Prodimed could be great for you too? Book a telephone consultation with one of our dieticians. Free of charge and completely without obligation!
Getting to know your dietician.
Programme information.
Personal and personalised plan.
Access to MyProdimed.
Without obligation and free of charge.