Prodimed bestellen?
Gebruik onze webshop MyProdimed
MyProdimed toont u een overzichtelijke assortimentslijst. U hoeft enkel uw favoriete maaltijden, dranken en tussendoortjes aan te vinken.
Vandaag besteld, morgen in huis. Op MyProdimed vindt u ook heerlijke recepten om uw maaltijden nog lekkerder te maken!
Nog geen toegang? Meld u hieronder kosteloos aan.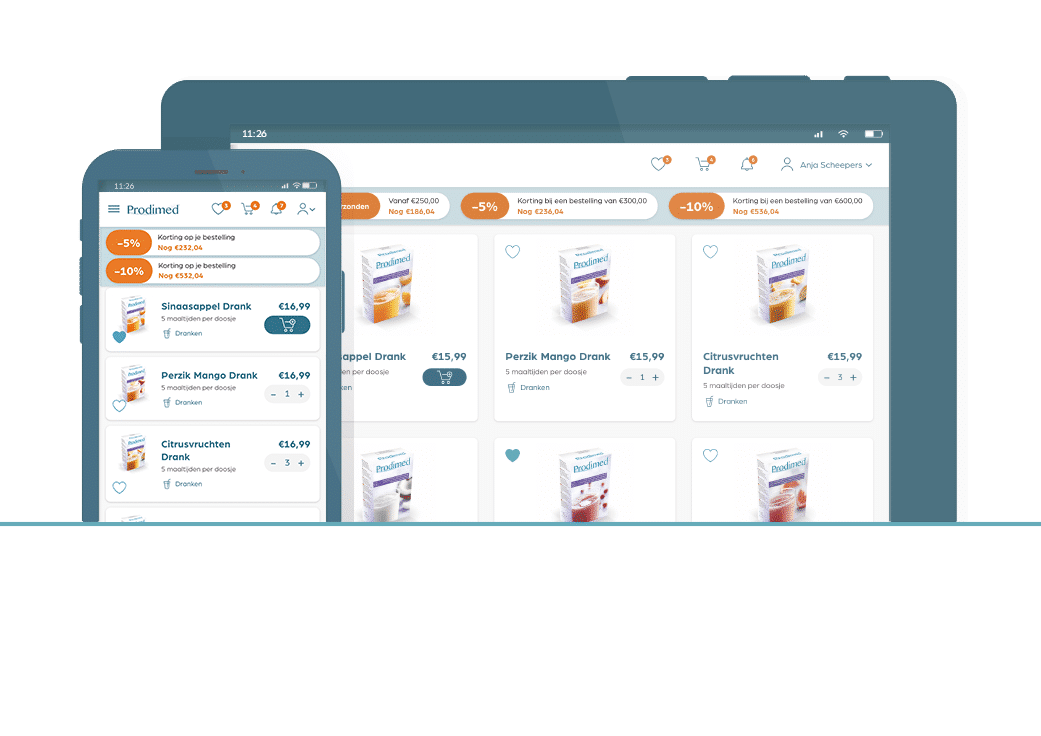 Wij helpen u graag verder
Benieuwd of Prodimed u past?
Meer weten? Benieuwd of het Prodimed Programma ook u past? Plan dan een telefonisch adviesgesprek in met een van onze diëtisten. Kosteloos en geheel vrijblijvend!
Kennismaking met diëtist.
Uitleg programma.
Persoonlijk plan op maat.
Toegang tot MyProdimed.
Vrijblijvend en kosteloos.